Redesigning Life Post-Covid with Bette Fetter gives tips for starting a business and taking risks to change your life for the better. 
Click on the link below to listen to the podcast!
Redesigning Life Post-Covid. Links in Episode 👇
Rate, Review, & Subscribe!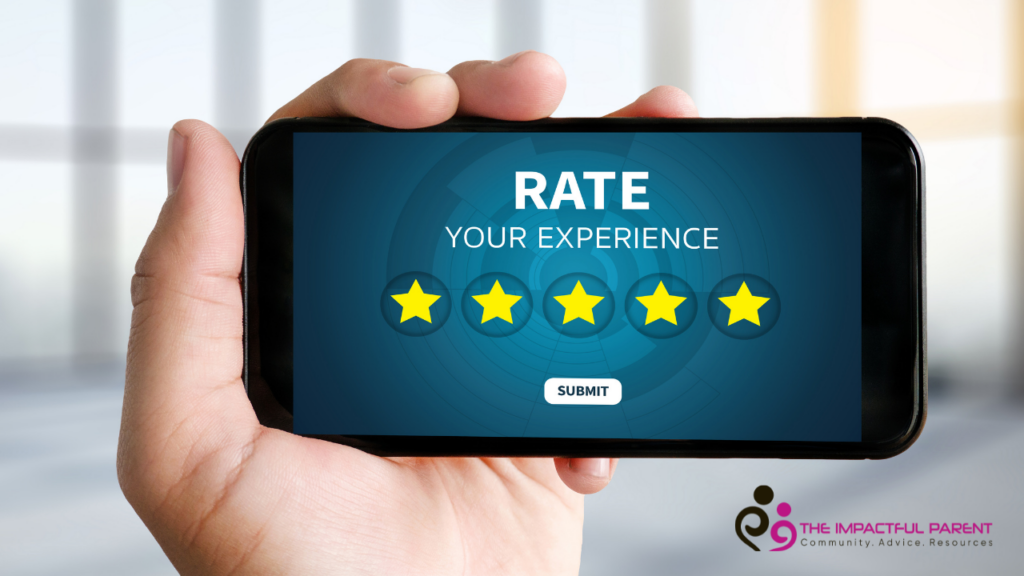 "I love Kristina and all the FREE tips that she has to offer!  Thank you for making my parenting journey better!"  <– If that sounds like you, please consider rating and reviewing my show! This helps me support more people — just like you!!!
Rate with five stars, and select "Write a Review." Then be sure to let me know what you loved most about the episode!
Also, if you haven't done so already, subscribe to the podcast. I'm adding a bunch of bonus episodes to the feed and, if you're not subscribed, there's a good chance you'll miss out. Subscribe now!
Transcript for Redesigning Your Life Post- Covid
Kristina: Welcome impactful parent! Today's episode is all about redesigning your life, taking risks, and doing new things to make life better post-COVID. I have a special guest, Betty Fetter. She is the founder and CEO of Young Rembrandts, an author, and today she will share her story of starting a home-based business while raising four young kids. Bette is encouraging us to consider redesigning our lives so we are even better than before! Thank you for being here, Betty.
Betty: Thank you. I'm so happy to be here, Kristina.
Kristina: Please tell us your story, Betty. How did Young Rembrandts come about?
Betty: There were times it was so busy and so overwhelming. I have a degree in studio art. I had no plan to ever start a business or write a book. I married my high school sweetheart. We've been married for 45 years now. We had kids, and I ended up working at a Montessori school. Then one day, a friend of mine asked me to give her kids art lessons. I said no. She persisted. Before I knew it, I was making $34 a week giving art lessons to kids. (laughing) It was hardly any money, but I enjoyed it.  
All the while, my children were on the top of my mind.  I wanted to spend more time with them. I kept thinking, how do I arrange life around my kids instead of work? It was just this seed in my brain; meanwhile, I turned my afterschool art lessons into Young Rembrandts.
After a few years, my business was big enough that my husband left his corporate sales job to join me. Then for 13 years, we ran Young Rembrandts together as a home-based family business. It was wonderful.  It gave me the best of both worlds, family, and business, just like I wanted.
Kristina: Wow.  I started my business much the same way! I wanted to get out of the teaching profession because I spent too much time teaching and putting my focus outside of my home. I came to a point where I needed to stop taking care of everybody else's kids and focus on my own. That's how The Impactful Parent was born. Like you, I never would have thought that is where life would lead me! I didn't have a degree in business. I had to go back to school and get my Masters. I needed the life shift. I wanted something better for myself and my kids.
Transition is scary, though. It is terrifying, actually. What's the best advice you could give to somebody thinking about spreading their wings, going outside of their comfort zone, and starting something new?
Betty: I think there's so much wisdom available. I went back and got my business degree in my 50s. My art degree was so much more fun, but you got to do what's necessary, right Kristina. If you need additional training, you go get training. Watch 200 hours of YouTube about how to do something. It's incredible what is available now.
Start with an idea. Nurture it. Let it grow. Be aware of what your family needs. My business kept growing, and I decided to franchise because that was the best move for my business AND my family.  What the heck did I know about franchising? We found a franchise lawyer, went to franchise training and got educated in areas I needed to know about.  Let your idea grow with you. None of this happens overnight.  It takes years. Along the way, get the training you need to keep growing.
Kristina: How did you know when you and your family were ready?
Betty: It was important for me to be extremely present for my children. I'm was very involved. I'm sure many moms who listen to The Impactful Parent are very involved with their kids too. My husband and I had conversations about what we wanted our lives to look like. Every new opportunity that came our way, we questioned, Is this going to enhance our plan or is it going to compromise it?  We analyzed a lot. We were also open to allowing it to evolve. I also had to learn to be OK with saying NO sometimes too.
Kristina: It's okay to say no! So many moms have trouble with that word. They cannot say no. When you're trying to create something new for your family, and you're still saying yes to everything on the outside of your family, that's really going to pose some problems. New projects are all-consuming. Saying no is one of the things I learned to do in my growth process.
Bette: Many women also shortchange themselves. They take on too much because they think they can handle it. You're not meant to carry it all.
Kristina: Can you give us some tips to consider as we're heading into our post COVID life?
Bette: I love all the different topics that you cover on The Impactful parent, Kristina. Parenting is a multi-dimensional project.  Post-COVID gives us a new chance to evaluate differently. Work is different.  Why not take some of that change for yourself?
Kristina: This does feel like the time for a change. If you are listening to this and thinking about making a shift in your life, do it.  I understand it's really scary, but Betty is spot on. This is the time.
Bette: First, I would ask myself, What's your ideal scene? What vision do I have for myself and my family? Maybe you want to work from home now?  Maybe you want a new career? Do you want more time with your family? Do you want to be your own boss? Don't forget to ask yourself, What do I want for ME?
Kristina: What do I need? Whoo, that's a tough question for so many parents!  To put this into perspective, though, Bette isn't telling you to put yourself above your family's needs, but instead to also make your needs a priority.  You are an important family member too.
Bette: Yes!  Then brew on your vision. Keep it close to your heart. You want to feed it. You want to pull the dream out, think about it, and consider how to put your vision in motion. Start reading and studying. If you are faithful, ask for God's blessing on it. Be prepared to keep it secret for a while so that no one will steal your ideas.  When you're ready to announce your new endeavor, be prepared to have others look at you like you're crazy. That's ok.  Don't expect others to understand it. Find an accountability partner and a team of trusted people to cheer you on.  Once you start embracing your dream, you'll start to notice things shifting.
Kristina: I agree. I couldn't just dip my toe in the water and test it out.  I had to embrace the vision and really step into making it happen to start seeing change. I feel like you have to dive in.
Bette:  That's right.  Just dipping your toe in, you are still radiating doubt.  The universe won't deliver until you're truly ready. 
Kristina: Tell me more about Young Rembrandts and how people can reach you.
Bette: Young Rembrandts is an after-school program. We teach drawing classes to kids, both online and in person. I wrote a book called Being Visual too. It talks about learning styles, how artistic kids think differently and learn differently in school.  I have a blog at bettyfetter.com. Lastly, if you are thinking about starting your own business but don't want to start from scratch, Young Rembrandts has franchises. Check those out.
Kristina: Thank you so much for talking with The Impactful Parent community today, Betty. Until next time, parents. You got this. We're just here to help.
It takes a lot to run a business and family! Here are a few products I recommend:
Gabb Wireless: The BEST first phone for your child! 
No internet, no social media, and NO WORRIES! This phone has GPS tracking and other features that parents want to have peace of mind about their child having a phone. The Gabb Wireless phone has the sleek look of a smartphone that kids love without worry and high price.  To find out more and order your phone (or watch) go to: gabbwireless.com/promo/IMPACTFULPARENT30
The Contract Shop
Protect your contact and your business with the Contract Shop. The Contract Shop provides DIY legal contracts that you customize for your business and your business needs.  Contracts are important and legal documents are boring!  The Contract Shop provides the security you need without the big price tags of an expensive law firm. Try it out today and please use my affiliate link for referring you because I get a small kickback for recommending The Contract Shop products.  Here is your link: https://thecontractshop.com?ref=kristinacampos
Mobile Monkey
Mobile Monkey helps you gain more engagement in your social media posts by providing you with a ROBOT to client questions in your DM. This bot is genius and saves so much time!  Use your robot to respond to common questions, to create keywords your audience can type in order to receive special links, get analytics, auto-responses and so much MORE!  Mobile Monkey should be helping every content creator's business because at this low price- there are no excuses for getting more time, ease in your business, and increased engagement!  Please use my affiliate link to order: https://app.mobilemonkey.com/instachamp?a_aid=kristinaann