How To Get Accepted Into College. Beth and Greg Langston give tips for how to stand out and get accepted! 
Click on the link below to listen to the podcast!
How To Get Accepted Into College. Links in Episode 👇
Rate, Review, & Subscribe!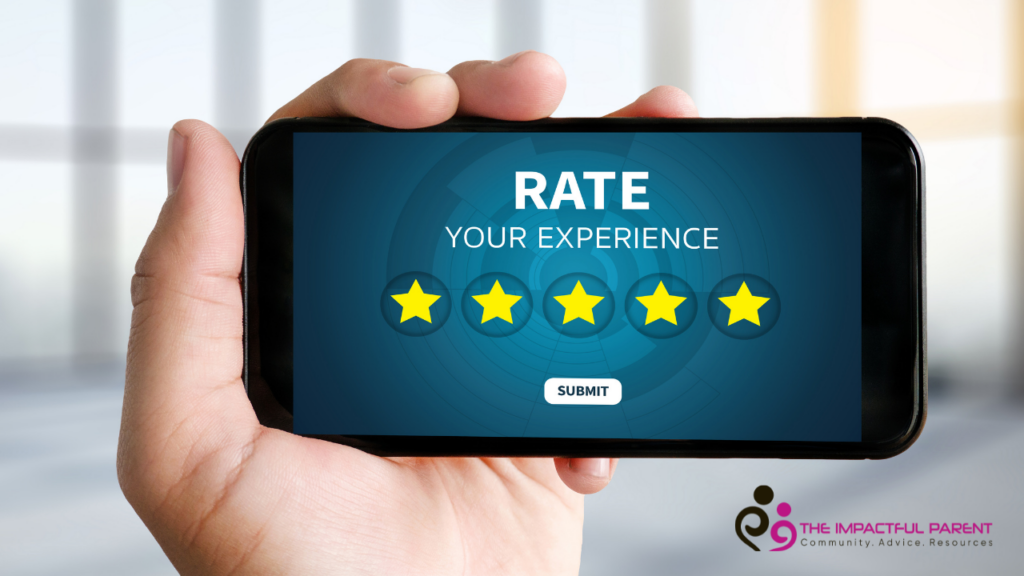 "I love Kristina and all the FREE tips that she has to offer!  Thank you for making my parenting journey better!"  <– If that sounds like you, please consider rating and reviewing my show! This helps me support more people — just like you!!!
Rate with five stars, and select "Write a Review." Then be sure to let me know what you loved most about the episode!
Also, if you haven't done so already, subscribe to the podcast. I'm adding a bunch of bonus episodes to the feed and, if you're not subscribed, there's a good chance you'll miss out. Subscribe now!
Transcript for How To Get Accepted Into College:
Kristina: Welcome impactful parents. Today, we will talk about the three most important qualities college admissions officers look for in students. Hello, my name is Kristina Campos. I'm the founder of The Impactful Parent. I help parents of school-aged children turn their chaos into connection with their adolescents. I offer free parent education videos every week. I offer online courses and coaching. And if that wasn't enough, I bring experts in other fields onto The Impactful Parent stage to teach us even more. Today I have special guests, Beth and Greg Langston. Beth and Greg had been helping kids with college admissions and activating teenager's potential for over 20 years plus. They also own a little business called the College Flight Plan. I'm very excited to have them on today. Thank you for being here, Beth and Greg.
I am excited to get started. This is a perfect time because so many high school students are trying to make those college applications. So when do students really need to get started on preparing for that college application process?
Beth: Sooner than they think. Start working on the personal statement at the end of junior year! The personal statement rarely changes. It is  650 words. The average student applies to 8 to 10 universities. Each university will have other essays to write.  It is best to start as early as you can to avoid overwhelm.  
Then it's important to work on the "Why This University" essay.  Most colleges have an essay where they want to know why you are picking their school for application.  You can't just have a generic answer for this essay.  Universities want to know you have done your research about that school.  Know which courses you want to take, your area of study. And be very specific about what the school has to offer and what you have to offer the school. Starting early is better!
Kristina: What are the three most important qualities that college admission officers are looking for in those applications? Is one of them the application essays?  Are they really that important?
Beth: There are three things that the college admissions officers are looking for.  The first is academic success.  A good GPA and a rigorous curriculum are what they're looking for. Also, seeking outside courses is very important. Universities love to see that kind of stuff that teaches you about what you're interested in.  It doesn't have to be school courses. Colleges also look at standardized tests.
The second thing college admissions officers are looking for is the student's extracurricular activities. They want you to be involved in projects and have long-term commitments. They don't want you to check the boxes on 15 different things. They want you to go and do something in-depth. They appreciate an entrepreneurial commitment, like seeking internships.
The third thing colleges love to see is a student's profound self-knowledge and self-discovery. They want to see that the student has a clear direction of where they're headed. Their students must be empowered to understand who they are and expressing that with competence and clarity. They search for students who know their values, purpose, strengths, and weaknesses. They want students who have a plan, set goals, and pursue a profession in which they will thrive.
So those are the three things they're looking for, and the ESSAY convenes those messages to the admissions team. That's why the essays are so important.
Many students have great GPAs, great standardized test scores, and lots of great extracurricular activities that they can write about. Still, they can't take all those kids! There's just not room for all the great kids that are out there. It is the essay where you can stand out.
Greg: Also, I recommend calling the university to get an interview.  You want to do the little things that go the extra mile. This shows interest in the university and will make you stand out.  Ask the admissions offers good questions so they will remember you.  The admissions people will put those notes in your application.
Kristina: I feel like many families underplay the importance of talking to that college admissions person. This is a great tip!
Greg:  That's right. You have to promote yourself.
Kristina: Would you suggest being a little controversial to catch the attention of the admissions people and stand out?
Beth: It is ok to be a little controversial, but I would avoid politics, even some religion, and be careful not to shed a bad light on yourself. You want to look good, not rebellious.
Also, don't write about COVID unless your experience with COVID was different than most. You want to be unique.
Kristina: What's their most important piece of advice that you could give a high school student who's trying to decide their major?
Greg: Self-discovery.  That's where we can help.  We have a self-discovery process. It is a 12-hour program that takes the student from beginning to end. The program helps teens identify their interests, strengths, and weaknesses. We take the teen through a self-make purpose statement. We help the teenager discover what they want to do with the rest of their life. Students make goals and an elevator speech that tells whoever's listening what makes the child special, their strengths, their values, what makes them unique, and why they should be accepted to their university of choice.
Kristina: Do you have any suggestions for parents? What should they be doing right now to support their teen?
Greg:  Don't assume that school will walk your child through everything they need to do for their college applications. The counselors have too many students and not enough time. Know the deadlines. Help keep your child on track with goals and encouragement.  Be in the process with your child. Don't just sit back and watch them do it alone.
Kristina: Thank you for being here today.  If anyone in the audience would like to take your Discovery Course or get help with their college essays, where can they find you?
Beth: www.collegeflightplan.com
Kristina: If you would like to become a more impactful parent, please check out all that my website offers. I have parenting courses, family coaching, 30-day challenges, and lots of free resources. But Until next time, you got this, parents. We're just here to help.
Thank you everyone for listening to How To Get Accepted Into College!
It takes a lot to run a business and family! Here are a few products I recommend:
Gabb Wireless: The BEST first phone for your child! 
No internet, no social media, and NO WORRIES! This phone has GPS tracking and other features that parents want to have peace of mind about their child having a phone. The Gabb Wireless phone has the sleek look of a smartphone that kids love without worry and high price.  To find out more and order your phone (or watch) go to: gabbwireless.com/promo/IMPACTFULPARENT30
The Contract Shop
Protect your contact and your business with the Contract Shop. The Contract Shop provides DIY legal contracts that you customize for your business and your business needs.  Contracts are important and legal documents are boring!  The Contract Shop provides the security you need without the big price tags of an expensive law firm. Try it out today and please use my affiliate link for referring you because I get a small kickback for recommending The Contract Shop products.  Here is your link: https://thecontractshop.com?ref=kristinacampos
Mobile Monkey
Mobile Monkey helps you gain more engagement in your social media posts by providing you with a ROBOT to client questions in your DM. This bot is genius and saves so much time!  Use your robot to respond to common questions, to create keywords your audience can type in order to receive special links, get analytics, auto-responses and so much MORE!  Mobile Monkey should be helping every content creator's business because at this low price- there are no excuses for getting more time, ease in your business, and increased engagement!  Please use my affiliate link to order: https://app.mobilemonkey.com/instachamp?a_aid=kristinaann