Help! My Child Is Vaping Nicotine or Marijuana
Kristina Campos, the founder of The Impactful Parent, talks to parents about the popularity of adolescents vaping…. but do you know what is inside that vape pen? It could be nicotine. It could be marijuana. This episode talks about the vape pen, why you don't want your childing vaping any substance, and what parents can do to encourage kids to make a better choice.
Watch the Video below
Help! My Child Is Vaping Nicotine or Marijuana
Is this nicotine, or is this marijuana? Many parents don't know. You're not alone. They look the same. They smell similar.
As if having a teenager wasn't stressful enough, gone are the days when parents used to primarily worry about their teen drinking and smoking cigarettes. Now, there are more concerns. Vaping and marijuana use are very popular, and if you are thinking, "Not my kid," you need to pull your head out of the sand.
Hello, my name is Kristina Campos. I am the founder of the Impactful Parent. Every week I give you parenting videos that can help you in your parenting journey. If you have a particular topic or parenting question about your school-aged child that you would like me to address, please submit it at [email protected] or by messaging me on social media. All submissions are kept anonymous. 
Today, I will talk to you about vaping and marijuana. I will explain why YOU need to get educated on this subject, how you can tell if your child is partaking in these substances and stick around to the end because I will also give you tips for preventing and stopping your teenager from using them. Let's get started!
Vaping is nicotine consumption. Marijuana is a drug. Why am I grouping these two substances together if they are two completely different things? For 2 reasons. The first is that both substances are extremely popular among our young people. Second, from the outside, they look the same. The smoking cartridges of nicotine and marijuana appear the same from the outside, so if you find one of these devices in your house, you won't know what's inside unless you smoke it yourself or have enough knowledge to open up the cartridge and understand the differences. Here are some of the most common types of vape pens you might find.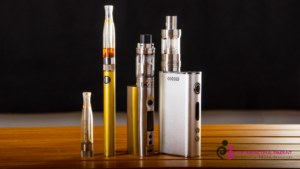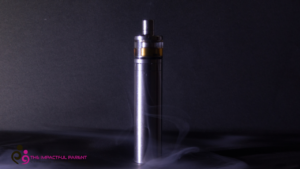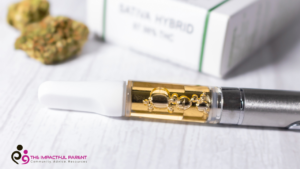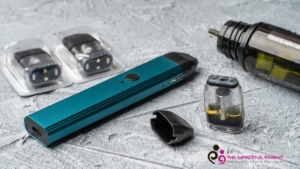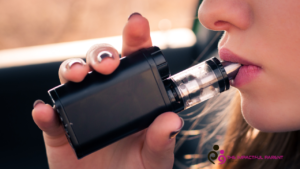 One of the most common questions I get from parents is, "Why is my child doing this?" Aside from peer pressure, there is a popular misconception among young people that these substances will not hurt them. This couldn't be farther from the truth. Kids also love vape pens (whether nicotine or marijuana inside) because when you smoke them, they taste sweet and smell nice. Additives are put inside the smoking devices resulting in a more pleasurable experience. Marijuana and cigarettes don't smell stinky anymore. Now they smell and taste like bubble gum, grape, and various flavors. Children think, how can anything so nice be harmful? Couple this with the tobacco industry spending billions and billions of dollars annually to market their products to your child. It is no surprise that kids love vaporizing pens.
But let's get out of la-la land and into reality. You don't want your child consuming nicotine or marijuana, especially today, because these are not the same "cigarettes and weed" of our day. They are much more potent, and that means much more dangerous. So, if you're a parent thinking, "I know it's bad, but we all did it when we were younger. I smoked cigarettes, and I smoked a bowl here and there when I was young, and I turned out ok." You need to understand that the substances of today are not like what you were smoking when you were a kid. One cartridge of nicotine in a vape pen is equivalent to 13-30 traditional cigarettes. That means that vaping nicotine is much more addictive. Marijuana has also evolved into a potent drug. Sure, kids can still smoke the flower, but now there are so many other options.
Marijuana edibles can easily be overdosed and make you sick because their effects don't hit you immediately. This means, many kids take one. When they don't feel anything after an hour, they take another. Before you know it, they are so high they can't walk and throw up. Or another way to consume marijuana is through concentrates. Concentrates are found in vape pens and in a smoking method called dabbing. Concentrates have an extreme amount of THC content. For example, a top-shelf flower that you may have smoked from a bowl, bong, or pipe has about 20% THC. Dabbing and vape pens have 40-80% THC concentrations. This means you can get much higher in one hit and also get the negative effects of the drug more easily.
The next common question I get from parents is, "How can I tell if my teen is using these substances?" Aside from finding the physical evidence of vape pens, pipes and lighters, I tell parents that they need to know their children well and notice behaviors when they start to change. Unfortunately, the most common signs of drug use are signs of normal teenage behavior, but drug use signals are amplified. Most teens will go through a phase of mood swings, agitation, and impulsivity, but drug use will make these warning signs more apparent. Don't dismiss these behaviors as "normal" unless they are subtle, few, and far between. I suggest airing on the side of caution, not dismissal. This is why a good relationship with your adolescent is critical to catch early warning signs. You need to know your teen well and be on the alert.
In addition, you can be aware of changes in your child's behaviors such as carelessness with grooming, changes in grades, skipping school, losing interest in favorite activities, and changes in eating and sleeping habits. Look out for relationship problems with family and friends also. Suppose your child has recently smoked marijuana and is trying to come down from their high when you see them. In that case, you may be able to spot their bloodshot eyes and have a smell of sweet fragrance on their clothes. Your child may appear dizzy or uncoordinated. They may seem silly and giggly for no reason and have difficulty remembering things that just happened.
Many kids who try to cover up vaping nicotine or marijuana use incense and other deodorizers to mask the smell of their vape pen. They could also be buying eye drops for their backpack and medicine cabinet. Look out for these items and start taking notice. One easy sign many parents miss is the child wearing graphic tees promoting drugs.
Lastly, let's talk about prevention. It isn't easy, but it is the most important thing you can do. Here are 5 steps parents can take to prevent their child from vaping marijuana or nicotine.
Be a good role model. Your child will never listen to you if you smoke or don't walk the walk yourself. They just won't. Kids are watching and learning more by what you do than by what you say.
Talk about the risks of partaking in vaping any substance. Don't just leave this conversation to the schools. You must have this conversation yourself, even if they roll their eyes and count down the seconds until you're done with your spill. Tell them how marijuana actually reduces their cognitive function PERMENTANTLY because their brain is still developing, and smoking kills brain cells. Tell them how 1 in 6 teens will develop a substance use disorder. Discuss the statistics that show that adolescents who use weed are more likely to try other risky drugs and have risky behaviors that can ruin their life.
Talk to your child about the myths about vaping. Discuss how marijuana and nicotine are addictive and harmful to their health. Just because marijuana is a plant and perhaps even considered 'natural' doesn't mean it can't harm them. Discuss how not everyone is using these substances even though they may feel like it. And dispel any other false beliefs they might have.
Have these conversations at least once a year. Don't talk about it once and think you did your due diligence. Revisit these topics every year or when the need arises.
Roleplay and discuss ways your child can say no when facing peer pressure. Help them think of good 'one-liners' that will get them out of a situation they don't feel comfortable with, and then rehearse these lines often. Also, practice talking with body language by rehearsing those excuses with a confident posture and strong voice infliction. Consider talking about what will happen if they make a wrong choice and find themselves in a compromised state. What should they do? Who should they call? Where should they go?
Many teenagers will experiment and do what they are going to do. Still, suppose you can arm them with the right information and the ability to make a better choice more easily. In that case, you are increasing their chances for success.
If this information was valuable for you today, BECOME a more impactful parent by downloading The Impactful Parent App. The Impactful Parent app is FREE and full of episodes like this one that will help you in your parenting journey. Investing in your family looks like learning the warning signs of certain behaviors so you can stop bad things before they start, discovering new parenting techniques to make your parenting more effective, and joining a community of like-minded parents that also want to be the best parent they can for their child. All this, plus so much more, can be found inside The Impactful Parent app, so download it today. You got nothing to lose with this free parenting resource. Go to theimpactfulparent.com and discover how you can step up your parenting game and be a more impactful parent.
 But until next time, you got this, parents. I am just here to help.
It takes a lot to run a household! Here are a few products I USE and recommend:
Gabb Wireless: The BEST first phone for your child! 
No internet, no social media, and NO WORRIES! This phone has GPS tracking and other features that parents want to have peace of mind about their child having a phone. The Gabb Wireless phone has the sleek look of a smartphone that kids love without worry and high price.  To find out more and order your phone (or watch) go to: gabbwireless.com/promo/IMPACTFULPARENT30