Preventing Working Mommy Burnout with Jill Salzman from the Founding Moms.  Jill gives us tips for preventing working mommy burnout and helps us become a more impactful parent!
AHHHHHH  There are NOT enough hours in the day for everything I need to do!   Do you agree?  If so, this interview with Jill Salzman from Founding Moms is for YOU!  Jill gives us practical advice for avoiding working mommy burnout so we can be more impactful parents.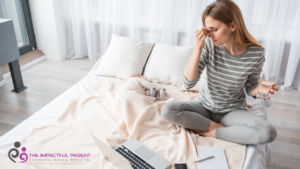 Jill's resume is extensive, including
Owner of the Founding Mom's, the #1 platform for mom entrepreneurs, and one of the top 10 websites from Forbes'
Brown Univerisity Law School
Author of The Best Business Book In The World
Author of best-seller Found It: A Field Guide For Mom Entrepreneurs
A host of business podcast: Why Are We Shouting
TED Talk Speaker on in 2011
Dubbed "mommy mogul" by CNN Money and "Cool Mom Entrepreneur We Love" by MSN Live
Named one of the Top 50 Women To Watch In Tech
Top 100 Champion Small Business Influencer
Founding Moms is at https://foundingmoms.com  and Founding Moms can be found on social media platforms @foundingmoms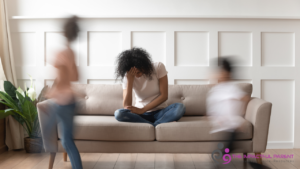 CHECK OUT THIS AMAZING INTERVIEW AND ALL THE GREAT TIPS THAT JILL GIVES THE IMPATFULPARENT AUDIENCE FOR PREVENTING WORKING MOMMY BURNOUT!
For more Impactful Parent content, SUBSCRIBE TO THE IMPACTFUL PARENT YOUTUBE CHANNEL. New videos are released each week. PLUS- follow The Impactful Parent on social media and check out https://theimpactfulparent.com
Facebook: www.facebook.com/theimpactfulparent
Instagram: www.instagram.com/theimpactfulparent
Pinterest: www.pinterest.com/theimpactfulparent
LinkedIn: www.linkedin.com/company/theimpactfulparent
Twitter: www.twitter.com/impactfulparent
Follow The Impactful Parent for more FREE tips and resources. Real advice. Real issues. Period. @theimpactfulparent Helping parents of school-age children.