How To Get Your Child To Eat Vegetables
How To Get Your Child To Eat Vegetables with Special Guest Amy Miller telling the audience about the Juice Plus company and giving parents another opportunity to balance their children's diet with their whole food supplement.
I know, I know! My kids don't eat 

green 

food, either!

  
I've tried many different techniques over the years to get my children to eat vegetables, but  I think I can officially wave my white flag. Don't get me wrong, I still try EVERY DAY, and I still put green food on their plate, but let's face it- no matter how much I bribe, I still can't get my kids to consume their daily minimum requirement.  
This is why I brought on Amy!  Juice Plus is a whole food supplement that my family uses to fill in the gaps in their nutrition deficiencies.  If you don't know about Juice Plus, I wanted to allow your family to learn about it.  I truly hope that your kids eat the fresh fruits and veggies you serve, but in case they don't- here is another option! 
#juiceplus #wholefood #veggiesuppliment
For more Impactful Parent content SUBSCRIBE TO THE IMPACTFUL PARENT YOUTUBE CHANNEL. New videos released each week. PLUS- follow The Impactful Parent on social media and check out https://theimpactfulparent.com
Facebook: www.facebook.com/theimpactfulparent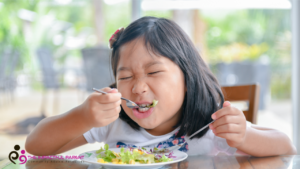 Instagram: www.instagram.com/theimpactfulparent
Pinterest: www.pinterest.com/theimpactfulparent
LinkedIn: www.linkedin.com/company/theimpactfulparent
Follow The Impactful Parent for more FREE tips and resources. Real advice. Real issues. Period. @theimpactfulparent Helping parents of school-age children.