Divorce Advice: Part 1 10 Pieces of advice from a survey.
Divorce is difficult for EVERYONE, but with help, support, and some good advice- You can make your divorce a little bit easier! Discover these 10 tips that will help you brave the storm.
Click on the link below to listen to the podcast! 👇
Rate, Review, & Subscribe!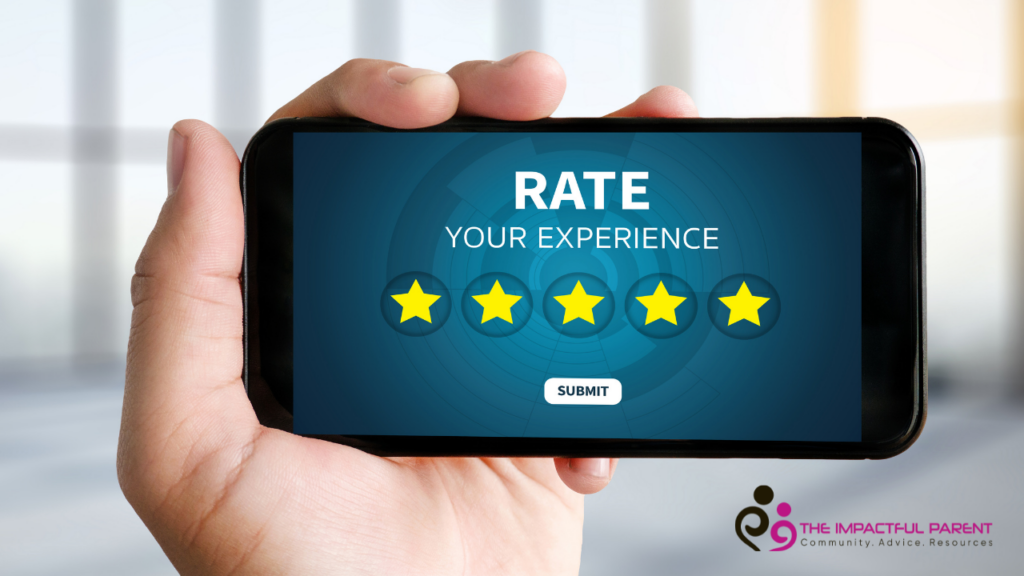 "I love Kristina and all the FREE tips that she has to offer!  Thank you for making my parenting journey better!"  <– If that sounds like you, please consider rating and reviewing my show! This helps me support more people — just like you!!!
Rate with five stars, and select "Write a Review." Then be sure to let me know what you loved most about the episode!
Also, if you haven't done so already, subscribe to the podcast. I'm adding a bunch of bonus episodes to the feed and, if you're not subscribed, there's a good chance you'll miss out. Subscribe now!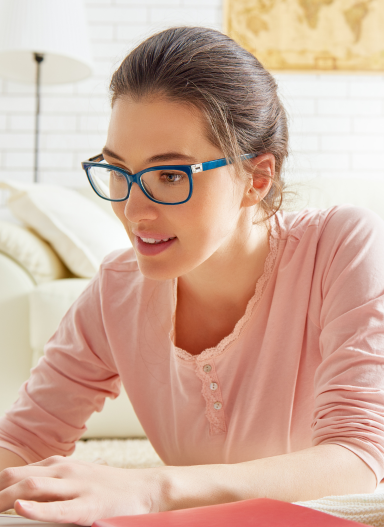 Divorce Part 1: Ten Tips for the Newly Divorced
I asked several of my divorced friends, "What is one piece of advice you have for a newly divorced parent?" Here are the most popular replies paraphrased:
Figure out how to support your children through divorce beforehand.
Be honest with yourself.
Take the high road.
Make sure the kids feel loved.
Be prepared to get resistance when you start dating.
Take care of your own health too.
Be careful of everything you do and say. The kids are watching.
You can hate your ex all you want but leave it out of co-parenting.
Never say or do anything negative about your ex in front of the kids.
Put the children first.
Divorce is one of the most challenging things I have ever been through. I never wanted my divorce. In fact, for me, the divorce was somewhat of a surprise. Even up to the end, I couldn't believe it was happening. Months later, I was still devastated. I spiraled into a person that I didn't recognize. My usual calm and logical self had utterly unhinged. For me, divorce was not only heartbreaking but also scary. All the emotions of anger, sadness, fear, and loneliness were overwhelming. I felt completely out of control. I was anxious, depressed, vengeful, scared, relieved, and every emotion possible. I acted recklessly and nervously. One minute I isolated myself, and the next, I worked like it didn't matter. I was a hot, crazy mess, which is probably an understatement.
But divorce happens. The world does not stop, and I wish I had the wise words of many others to help me through. Let's look at those suggestions again…
Figure out how to support your children through divorce beforehand.
              This person wanted you to know that you got to get started with creating a whole support system. People, books, resources, and a parenting plan. Do you need a good lawyer? Do you need new friends to talk to? How can you make this situation the most manageable? I know all you want to do is lay and bed and cry, but you need to start thinking about your plan. I know it's scary. I know it feels like shit. This won't be easy, but it is still important. The more time you have to prepare and get good friends and resources behind you, the better off the family will be.
Be honest with yourself.
              Profound words from my friend here. He went on to add, "Allow truth to exist. Just because you don't like it doesn't mean it isn't real. Once you can get past the hurt, or at least acknowledge your emotions, then you can move towards having a healthy relationship." – Rodrigo Bravo
Take the high road.
              This one is tough. Being resentful and vindictive is much easier and more satisfying with all those emotions. If you must hold back at all and take the high road, I applaud you and tell you that it is sooooo worth it! Kids are always watching, and the high road is the one you want to model. Kids only learn how to take the high road themselves if the high road was modeled to them before. So do it for them if you have no other reason. You can do it.
Make sure the kids feel loved.
              This friend wants you to pay special attention to the kiddos right now. Ensure they know the divorce isn't their fault, and allow them to vent and ask questions. Expect lousy behavior out of nowhere. This is the child's way of releasing emotions they don't know how to process or deal with. Give your child grace, but also make them accountable for their actions. This will be a delicate balance. Give each child an extra kiss a day. Try to keep routine as much as possible. Encourage physical activity. I know your brain is in a million places, and your coping mechanism might be hiding- but make an intentional effort to pay attention to the kids.
Be prepared to get resistance when you start dating.
              It doesn't matter when you start dating again; the kids will be hurt. Your dating seals another nail into the "happy family" coffin, so the kids aren't going to be happy. Expect the children to misbehave out of nowhere again. I suggest being honest with your kids about dating, and you can even talk about your dates if they are curious; however, DO NOT introduce them to any man you haven't been with for over 8 months. Hearing about dating and seeing your actual date hits kids differently. Be aware that you may be in for some turbulence.
Take care of your own health too.
              Again, I know you want to lay in bed all day eating ice cream, but you have to take care of yourself. You can do this! Get a massage. Color your hair. Get your nails done. The best thing you can do for yourself is exercise. I even started taking pole dancing lessons! (I loved it.) If you can't do it for yourself, do it for your kids because they need to see their parent as badass.
Be careful of everything you do and say. The kids are watching.
              Yep. NEVER forget it! You are role modeling a lot now. Things like,
how to deal with people you don't get along with,
how to break up with someone
how to take a break up
how to recover and get back on your feet after a breakup
what to say and do when you are full of emotions
the best way to cope with sadness, fear, and anger
how to move on
how to forgive
You can hate your ex all you want but leave it out of co-parenting.
              YESSSS! This goes back to taking the high road and putting the kids first- but it is excellent advice. You must keep your feelings separate from your responsibility to keep the kids happy and healthy. I know this is hard. It will feel like you are the one eating shit and compromising all the time but still do it.
Never say anything negative about your ex in front of the kids.
              This is another great piece of advice, but easier said than done, especially when the ex talks badly about you. Even if your ex drives you crazy, lies to the kids, or talks crap about your business, you must let that bad talk stay one-sided. Don't engage in front of the children. Kids watch and see everything. Let the children see that your ex is full of negativity, mistrust, and foul language. You will be taking the high road and role model better behaviors. The bottom line is that talking badly about the ex hurts the kids. Kids love both their parents. They are wired to love their parents even if they are abusive and horrible. It takes quite a lot of abuse for a child to reject their biological mom or dad. When kids hear you talk badly about another person they love, it only confuses the child and makes them feel bad themselves. Don't do it.
Put the children first.
 This was by far the most popular answer I got from my survey. Most people hear this phrase but don't internalize its meaning well. This is another phrase that is much easier said than done. Putting the kids first means:
Not arguing in front of the kids,
Sometimes eating shit because the ex did or said something and you can't fight back,
Compromising with your ex when they never compromise for you,
Keeping good communication with the ex, although you never want to speak to that person again,
Sharing holidays and important events with the ex and their family,
Spending some holidays alone because the children need to spend time with the ex,
Biting your tongue,
And the list goes on. Putting your kids first is the umbrella of being a good divorced parent.
I am thankful for all the great responses from my divorced friends; this is just the tip of the iceberg! Part 2 I will give my top 10 tips for a newly divorced parent. After that, part 3 will suggest ways to make the transition easier for children. There is so much more to come! 
If this information was valuable for you today, BECOME a more impactful parent by downloading The Impactful Parent App. The Impactful Parent app is FREE and full of episodes like this one to help you in your parenting journey. Investing in your family looks like learning the warning signs of certain behaviors so you can stop bad things before they start, discovering new parenting techniques to make your parenting more effective, and joining a community of like-minded parents who want to be the best parent they can for their child. All of this, plus so much more, can be found inside The Impactful Parent app, so download it today. You got nothing to lose with this free parenting resource. Go to theimpactfulparent.com and discover how you can step up your parenting game and be a more impactful parent.
 But until next time, you got this, parents. I am just here to help.
It takes a lot to run a family! Here are a few products I recommend.
Gabb Wireless: The BEST first phone for your child! 
No internet, no social media, and NO WORRIES! This phone has GPS tracking and other features that parents want to have peace of mind about their child having a phone. The Gabb Wireless phone has the sleek look of a smartphone that kids love without worry and high price.  To find out more and order your phone (or watch) go to: gabbwireless.com/promo/IMPACTFULPARENT30