Dealing with postpartum depression and anxiety
Dealing with postpartum depression and anxiety with special guest Keisha Tower!  This is the first interview in a NEW Impactfulp Parent series called Inspire and Learn.  In the interview, Keisha talks candidly about her struggles with depression and anxiety after her 3 pregnancies.   Topics of discussion include:
Did you have any anxiety or depression BEFORE you got pregnant?
When did you get help? and what help?
What was the low point?
What were your symptoms and warning signs?
Who supported you?
Advice for a husband dealing with a postpartum wife
What would you do differently?
Keisha Tower's journey is inspirational and relatable.  Keisha aims to spread awareness about depression and anxiety after having a baby in order to allow women to accept their struggles and get help.
Watch Dealing with postpartum depression and anxiety video today!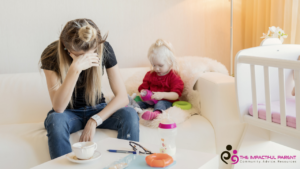 Don't forget to check out all the FREE resources and tips that The Impactful Parent has to offer!  https://theimpactfulparent.com  Links to the YouTube channel and social media post are there too!  Join The impactful Parent community by signing up for the weekly newsletter. Don't miss an impactful tip!
Make an authentic connection with your child. Try a FREE 30 Day Challenge. You'll receive a new question to ask your child every day- for 30 days. Get away from the boring questions and start connecting with your child one question at a time! https://theimpactfulparent.com/connection
Follow The Impactful Parent on social Media! Facebook, Instagram, Linked In, Pinterest, and YouTube.
If you have an inspiring story to tell and would like to be on The Impactful Parent, please go to https://theimpactfulparent.com/work-with-me and sign up!  I am taking new guests all the time!  Share your story to help other parents!  Your story can help someone else in their journey!  So go to The Impactful Parent Website and make an appointment for an introductory meeting.